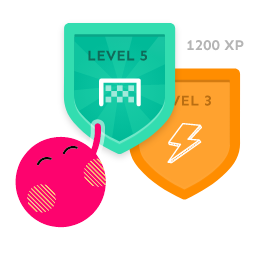 Fun features
We've got daily challenges, streaks, league tables, regular competitions (with amazing prizes) and more.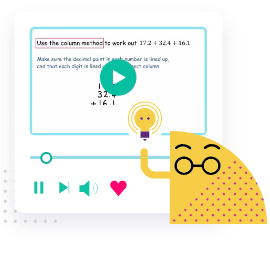 Quick help videos
Every question has a short explainer video, so you can get help when you need it and keep making progress.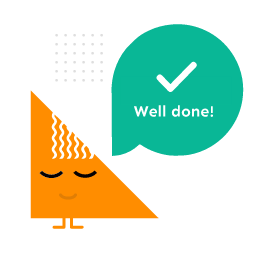 Instant feedback
You'll know straight away which questions you get right – no need to wait for your work to be marked.
How does it work?
Each lesson builds up gradually, so you can learn even the trickiest topics. Plus, there's a video to help with each question.
What makes it personalised?
As you work through Numerise, we learn which topics you're good at and which ones need practice. Then we give you the right questions to help you progress.
How can I use Numerise?
You can use Numerise to teach yourself a whole new topic or just to get some help with your homework.
Numerise is a brilliant learning resource and helps you learn and practise maths extremely well. I like it because it contains a variety of lessons to pick and choose so you can do whatever you like, when you want to.
Dylan
Helps to improve your maths skill, by explaining the work easier and makes you want to get the questions right every time. I really enjoyed using it.
Callum
I love this app. It's so much fun and really good because, unlike workbooks, there is something that explains the problems or sums if you don't understand them.
Year 6 learner
Join the Numerise community
Making maths

fun

+
Not everyone enjoys maths quite as much as we do, but we want to change that.
Make the most of
XP (experience points)

Achievements

Competitions

Goals

Leaderboards

and more
to help you stay motivated and keep moving forward.