Trusted by
parents and schools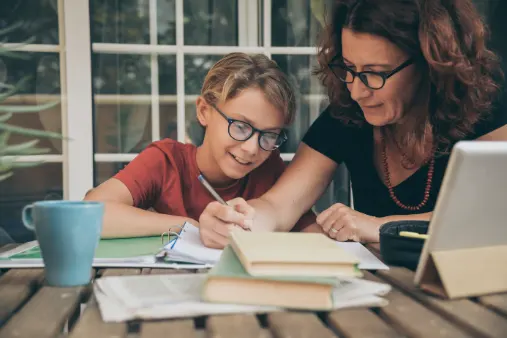 1.8 million students learn maths with us
Numerise is brought to you by the brains behind award-winning HegartyMaths and Sparx Maths, trusted by over 2,000 schools around the world.

How does Numerise improve maths grades?
Builds confidence and independence
Our questions and videos are expertly designed to help every learner conquer difficult maths topics.
Video support for every question
Every question has a help video, supporting learners every step of the way.
Personalised for your learner
Numerise adapts to the pace of your learner, giving them the right questions at the right time to consolidate learning.
See progress and things to practise
Weekly emails, dashboards and goals help you see progress and stay on track for exams.
See how Numerise can help...
Numerise has been THE tool which has turned Theo's maths confidence on its head, exchanging his maths 'self consciousness' in the classroom into an empowering, personal experience, in which he is now out-performing anyone's wildest expectations!
Dominic, parent
My daughter is able to learn new types of maths, supported by the excellent explanatory videos. She enjoys the learning goals, stats on her performance and the league table. She enjoys being able to learn more maths than she does at school!
Emma, parent
Other sites I have looked at, including the BBCBitesize, are less easy to navigate and do not have the progression in small steps accompanied by revision, quiz and daily challenge which encourages the student and builds confidence.
Barbara, parent
Join the Numerise community